The welfare minister Uldis Augulis said: "… social entrepreneurship supports socially vulnerable members of society, creating various opportunities to find and maintain a job in the labor market or take in the entrepreneurship and to furthering social inclusion and reducing poverty." (July, 2014, Milan) (Informal meeting of ministers of social politics, EU)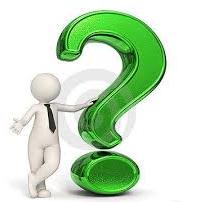 Will social entrepreneurship help reduce poverty and inequality?
Are you ready to become a founder of asocial enterprise?
Do social enterprises in Latgale have future?
To find answers to these and some other questions we are inviting you to take part in the regional discussion "Social entrepreneurship in Latgale – Is it possible or not?"
The discussion takes place on 12th September 2014 from 1 p. m to 4 p. m in the Hotel "Lucia", 20 Kr. Barona Street, Ludza.
The discussion is organized by Ludza society of Disabled and Örtækni – Workshop for Disabled people, Iceland, in cooperation with Ludza municipality.
Number of participants is limited. So please, announce yourself by September 5 2014. You can send your announcement to adg@inbox.lv or call 29273077.
Please give
- Your first name and surname,
- Contact information
- The name of organization you represent.
Additional information: Svetlana Rimša, phone 29273077; adg@inbox.lv
Discussion is organized in frames of project Nr. 2012.EEZ/PP/1/MEC/012 "Work is Life". Project is financially supported by Iceland, Lichtenstein, Norway, Latvia and Municipality Ludza
www.sif.lv
www.eeagrants.lv
www.eeagrants.org